Hi,
25 september 2000 my dad passed away, this september it will be 11 years ago. It was the most terrible day in my life so far. I think when you are a kid, you have a kind of expectation of parents ''always being there'', even when I got married and had 2 kids at that time, never expected to say farewell so soon. He was way to young (45) ! And now looking back, thinking of the good memories and looking at some pictures from then, I realize more then ever that i really really miss him. This is one of my fave pictures of him. He loved sitting in his backyard staring at the sky watching his pigeons fly through the sky and come back to him. He was so relaxed and at ease. Even our dog ''Rocco'' enjoyed it...
They were best friends, and now they are together, and I am sure that one day we will meet again ! I am making a book of pictures filled with him, it's difficult but i am sure it will be a precious memorie book for my kids, his grandchildren. That way they can learn a bit about who he was, and what he did. Working at that I had a hard time of finding wordarts about ''Losing a loved one''. A friend said why don't you make a set, so I did, not the best subject, but it's a part of life...
And I made a new set of frames. 5 Doodled round hanging frames, for Personal use and Commercial use.
Available at Mscraps - twolittlepixels - DSB
and guest zigzag - digital dandelion.
Here are some layouts by CT members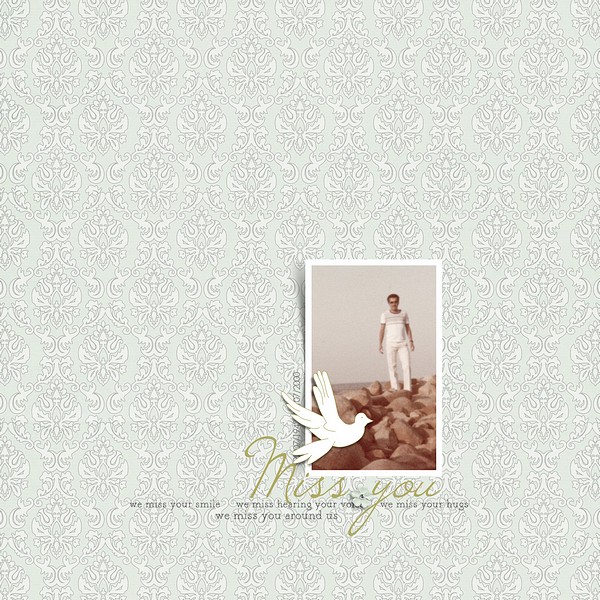 Have a wonderful weekend
xx Anita